Wedding Officiant Services
Once we have scheduled our initial meeting and I have learned more about the type of event and your expectations, I will provide you with a price quote for my services. My rates are fairly competitive with other Officiants. Once we commit to a partnership, my ceremony will reflect my dedication and care no matter how small or large your event may be.  My Wedding Services include areas of Santa Barbara, Montecito, Los Angeles, Oxnard, Ventura, Goleta, Ojai and in New York City, and possibly other locations, upon request.
I offer a few different types of ceremonies which include inter-faith and equality marriages.  I am also sensitive to the concerns of some brides and grooms who wish to stay within their wedding budget.  In order to accommodate couples looking for a certain type of event,  I offer a range of services and prices to meet all budgets and willing to work with you on them.  
Full Service Wedding, Traditional or Civil Ceremony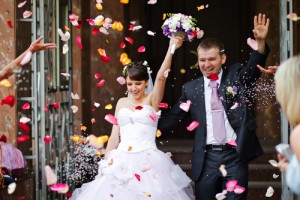 In deciding which wedding package to choose for your wedding day, I want to assure you that whichever one you do choose, I will give it my full time and complete attention. My full wedding service package,  will include  a number of drafts for your comments, re-drafts, edits, consultations, emails, feedback, and a complete ceremony which includes a narration of your love story from beginning to end and all the elements you wish to include. I will provide for your review a number of readings and resource materials, vow  and music selections.  I will be available too meet and work with your wedding planners, musicians, caterers, and any others you think necessary to complete your vision of the event. I will include a wedding rehearsal at your convenience to make sure the ceremony flows to perfection. My fee for a full service wedding range from $500 – $750.
Destination Weddings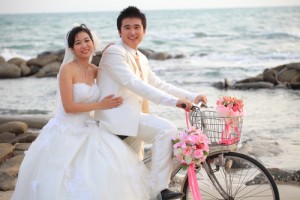 I am so grateful to be able to perform my weddings in beautiful, historic Santa  Barbara and its surrounding areas, including Los Angeles, Montecito, Ventura, Oxnard and Goleta.  I am also available to officiate in the big Apple of New York City.  So whichever location you choose as your  "destination wedding,"  I am available to work with couples from all corners of the world  and will create a wedding experience that will be truly memorable and unforgettable.
Vow Renewal
There is something so magical about renewing your vows or celebrating a significant Anniversary and I will assist you in making it an utterly joyous occasion.  Maybe you had an impromptu service, or eloped and now you wish to have a celebration and re-affirm your vows to each other is such a romantic way to celebrate the most meaningful day of your lives.  Re-dedicating your lives to one another is a wonderful way to celebrate this accomplishment and sharing your love with family and friends.
A Simple Ceremony
Instead of going to a County Clerk's office to have your wedding, I can create and customize a simple service for you that is beautiful and meaningful. If you have just decided to have an impromptu or "spur of the moment" wedding, I strive to capture your special day and turn it into a priceless affordable keepsake.  You may prefer something small and casual for a small group of friends and family. I offer an affair without all the stress of wedding planning, easy, simple and elegant. All you have to do is to "show up", and I will do the rest.  Prices vary from $175 – $250.
A Commitment Ceremony
A number of partners prefer or choose not to get legally married yet still find it appealing to gather with their friends and family to celebrate their relationship, or like the idea of creating an occasion to mark their commitment and love for one another.  These ceremonies are very much like a wedding celebration, and I will beautifully craft a ceremony that expresses your love story.  Depending on the type of service you choose, they range from $250 and up.