Rites & Rights – Gay Wedding Ceremonies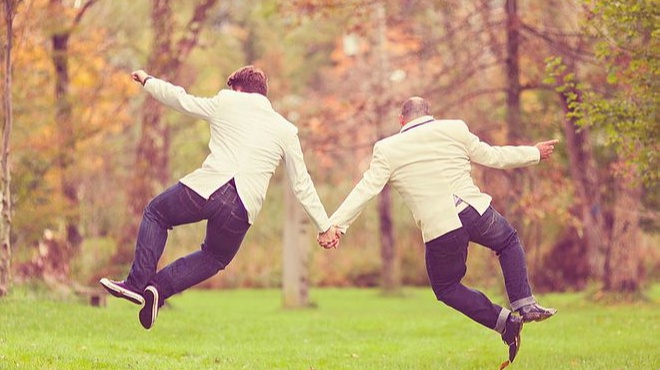 Finally…Let's Celebrate Your Day!
As an ordained Interfaith Minister/Wedding Officiant, I want to serve the Gay and Lesbian community. I have long been an advocate of "Marriage Equality" and I am passionate about assisting LGBT couples in creating and performing a memorable and engaging wedding ceremony! I am so grateful that the time has come for the State of California to finally legalize marriage for same-sex couples. I believe deeply in every person's right to make a life-long commitment to the person they love.
Your ceremony will reflect your history together, your beliefs as a couple and your love story – as individuals and as a couple. Let me create and deliver a ceremony that is simply beautifully worded, and a meaning filled LGBT ceremony that expresses the most significant parts of your live. A Ceremony that reflects the long awaited marriage vows you are making, as well as the joyous celebration of the occasion.
Santa Barbara and surrounding areas have long been supportive of the same sex marriage equalitymovement, and stands today as a shining example of a community where people from all of life can co-exist in harmony, acceptance and prosperity

This is a moment in history and a wonderful feeling that we can now take a long awaited deep breath and celebrate a major step forward… for gays, for lesbians, for the questioning youth… and for all of the allies who have selflessly helped this movement move forward to success. I would be truly honored to officiate your marriage – the one you have long awaited for.