Congratulations!
Welcome! And I would be honored to officiate and deliver a personalized, creative  and extraordinary  ceremony designed just for you. I know how important it is to find the right Wedding Officiant. Deciding on the person who will be your voice as you recite your vows and promises to each other is one of the most important decisions you will be making for your wedding celebration.
♥ So, why am I different and why should you choose me? ♥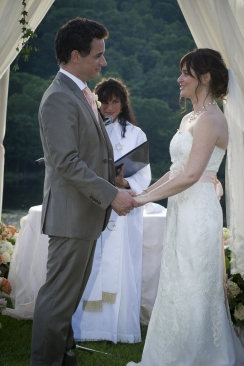 Because.…I have a calling and a passion for what I do that goes beyond words.  My commitment is to your having the most stress-free, joyous and incredible wedding possible!  That is my first priority and it is extremely important to me.  I am someone who really cares, and is sensitive to your wishes. I have the ability and years of experience to speak eloquently on your behalf.
I will take the time to learn about you as a couple and hold your vision of the day. I will make myself  available to support you, encouraging and accepting input from you through unlimited questions, ideas, consultations  and assistance in creating an amazingly beautiful ceremony and delivering it to perfection.  I will have a calming presence on your day as you join your lives together.  Your Wedding Day will be transformed from your heart's desire into a reality, and will be the most precious and empowering moment of your life.  You and your guests will be captivated and wish it would never end.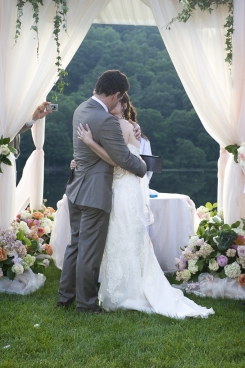 It would truly be an honor for me to be your voice and express your feelings and beliefs while laying the foundation for your marriage. This is a day to make dreams come true.  A day that will be long remembered in your hearts.  If you choose me for your Officiant, I can assure you, I will deliver your ceremony to perfection and it will set the stage for a joyous celebration! I welcome the opportunity of getting to know you, and to assisting you in creating your customized ceremony.  This day, you will be participating in one of life's time most honored traditions and  I will be happy to assist you to sharing in your joyous celebration whether it be a marriage, a commitment ceremony or vow renewal.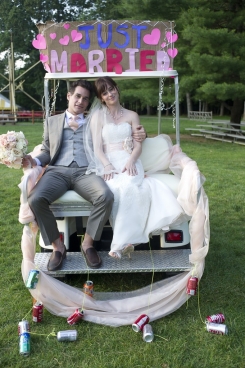 I am an experienced Wedding Officiant and Interfaith Minister. I graduated from the New Seminary in New York City in 2001 and later became a Dean for the New Seminary for a number of years. I am duly registered to perform non-denominational weddings, civil weddings and equality marriages. No matter what your religious/non-religious, spiritual or cultural backgrounds are, my ceremonies will be reflect your vision, your beliefs and your love.